If you're in the market for a new home, or even if you're just considering it, you may be wondering whether or not you should invest in a draftsman. After all, hiring one of these professionals can be quite expensive. However, there are many reasons why it's worth it to shell out the extra cash.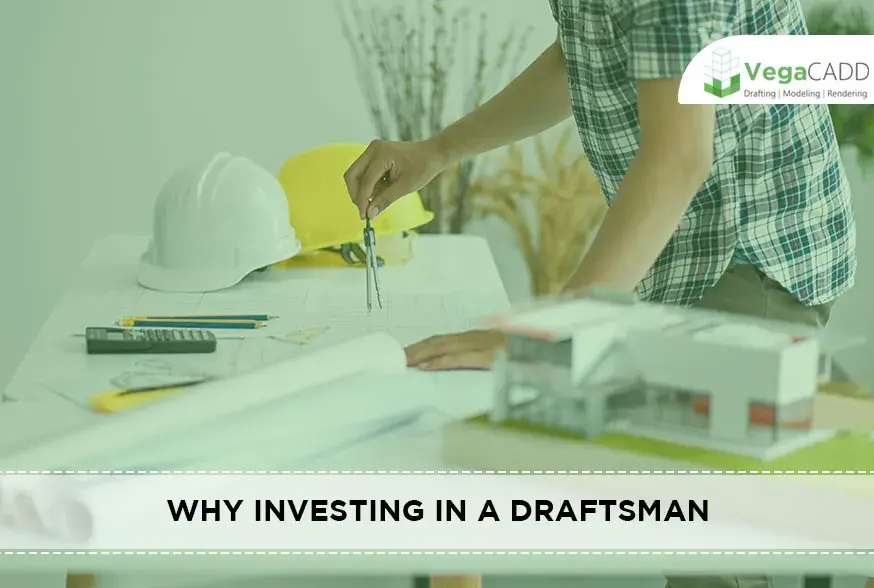 Helps Keep Process Organized
Draftsmen can be a valuable asset to any construction or renovation project. Not only do they help keep the process organized, but their years of experience often lead to better results. Yet, many people are hesitant to invest in this type of professional, perhaps because they don't understand the benefits.
Provides A Clear Roadmap For Construction
Imagine you are a business owner who has decided to expand and build an addition onto your building. You've got the plans drawn up, but now you need someone to make those plans a reality. You could hire a contractor, but how do you know if they're reputable or experienced? It would be much easier to hire a draftsman. Not only are they specifically trained in designing and drafting, but they also have experience working with contractors on actual construction projects. CAD Drafting sevices help you in desingn real time building design to help you in imagine your future oriented.

Visual Representation Of Ideas
Do you have a great idea, but find it difficult to communicate what it is? Are you looking for a way to translate your ideas into a visual form? If so, then investing in a draftsman may be the right decision for you. A draftsman can help you create accurate and professional-looking drawings of your ideas, which can then be used to pitch to investors, partners, or clients. With the help of a draftsman, you can make your great idea a reality!
Real-Life View Before Construction Starts
If you're like most homeowners, chances are you're always looking for ways to save money on your home renovation projects. One way to do this is by drafting your own plans and doing the work yourself. While this can be a great way to save money, it's important to remember that things don't always go as planned. That's why it's important to have a real-life view of your construction project before you start construction. By seeing what the final product will look like, you can avoid costly mistakes and make any necessary adjustments. If you're not comfortable drafting your own plans, there are plenty of online resources available that can help you get started.
Contact us here for CAD outsourcing services.
Resources:
Unique Tips for Cad outsourcing services