Vegacadd is a leading Mechanical CAD Drafting services provider company who offering world-class Mechanical Drafting Services as well as Mechanical CAD Drawings services to global clients. Be it mechanical drawings, machine designs, assembly, and machine part drawings or conceptual layouts.
From paper-based drawings to real-time CAD enabled designing, Mechanical CAD Drafting services has become an intersection of engineering, material science, and physics. VegaCADD Mechanical drafting services assists you prepare the Concept Sketching, 2D Design & Drafting, 3D Modeling, Prototyping, 3D Mechanical CAD Drawings and Performance & Safety Analysis. We help you make detailed assembly drawings for documentation of mechanical products and components with mechanical cad services and mechanical cad design services.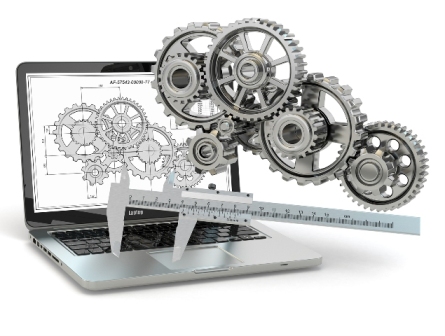 Our Mechanical CAD Drawings included with:
Shop Drawings

Finite Element Analysis (FEA)

MEP drawings

Computer Aided Drafting & Design

Tool hook-up drawings



3D Solid Modeling

Pressure vessel fabrication

Piping & Instrumentation Diagram

2D modeling of assembly parts



Why Outsource Mechanical Drafting Services to Vegacadd?
By outsourcing 3d mechanical drawing services to Vegacadd, you can be assured of Premium-quality and accurate and error free drawings that precisely cater to your requirements. Some of the major benefits of outsourcing Mechanical CAD drafting services to us are –
State-of-the-art Infrastructure – We have world-class engineering infrastructure in place to provide best-quality mechanical drafting services that serve your purpose including with M

echanical 2D Drafting Services

.
Flexible and Cost-effective Pricing – We do not follow a "one-model-fits-all" policy when it comes to pricing structure. As each CAD drafting need varies from one business to another, we provide a flexible pricing model for all CAD drafting related services.
Streamlined Process and best-Quality Assurance – By following a streamlined project development and delivery process, we ensure that all the projects are efficiently completed within deadline, leaving minimal scope for errors. We also follow strict quality assurance protocols to provide 99% accuracy.
Leverage Advanced Software – At vegacadd, we utilize cutting-edge and latest mechinical CAD drafting tools and software to provide industry-best services, which are quick, efficient, and reliable.
Contact us today to get the Vegacadd for your Mechanical CAD Drafting and 3D Rendering needs.