Whether it's for your personal home or office space design, a 3D floor plan will give you the layout of the entire floor in 3 dimensions. 3D floor plan is important because it is a risk-free experiment for your entire floor plan. This means that you can easily predict how your floor will look like without having to take the risk of building it first.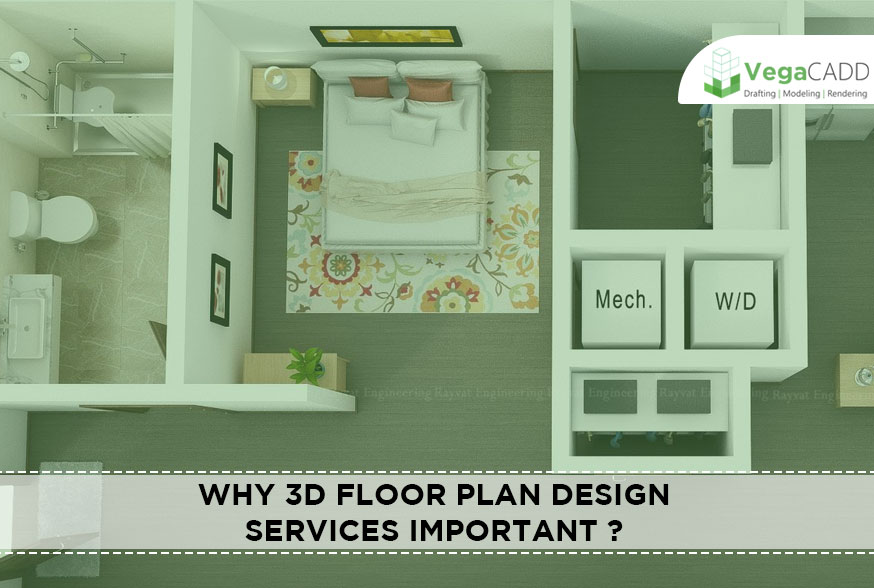 If you are an architectural designer, then this is the best tool for you. It will help you interact with your customers and let them know exactly what to expect from you. Additionally, this will help in your marketing and advertising strategies hence increasing your profit margin. The tiny details in this design play a huge part in marketing your talent. The buyer always has the advantage of viewing the different colors, room size, textures among other details. In turn, they can request for the possible adjustments to be made where necessary.
The 3D floor plans can be used in various sectors. They may include;
Home staging:

Home improvements:

Commercial designing:

Property layout:

Home design:

Property marketing:

House remodeling:

Office layouts and designs:
Types of 3D floor plans Design:
1. 3D Top View Floor plans:
In this type of design, you are given the opportunity to view your model from the overview layout. You can add a few remodels like furniture, doors, and windows where necessary. The 3D top view plans are ideal for house improvements, for example, new floor ideas, showing off new 3D interior designs and real estate listings.
2. 3D Custom Floor Plans:
Here, you have the chance to create plans that will match your specificity, for example, your brand or project type. Every detail of the plan entirely depends on the buyer hence anything is customizable.
3. 3D isometric Floor Plans:
This floor plan is dynamic and highlights different parts of the building. The buyer has the choice of different customizable plans to choose from.
Advantages of 3D Floor Plans:
With the new advancements in technology, 3D floor plan designs are getting better and better. Some of the advantages of 3D floor plan include;
Home owners

Real estate Landlords and investors

Building developers and contractors

Realtors and other real estate firms

Architectural companies and architects

Designing companies and interior designers


The 3D Floor Plan Design Services always give the buyer 3D Floor Plan images that are more realistic. This eventually makes the planning for the given building an easy task.
This planning idea is quite useful when it comes to renovating or making other slight adjustments to your property. Well, if you would prefer to see the entire building clearly, you can always opt for virtual 3D plans.
Technology has taken the entire firm of 3D floor plan images into a whole new level with the introduction of Virtual 3D interactive walk-throughs. 3D Virtual plans will give you that feeling of 'walking around your home' and you can see it more clearly.
Why use 3D floor plans rather than the 2D floor plans?
As much as the floor plans provide an insight to the proposed building, most clients prefer 3D floor plans compared to the normal 2D floor plans. This is because;
1. The 2D planning gives the client a structure in the X and Y axis only. As much as it may be quite easy to understand, the client doesn't have a visual image of how the building will look. 3D floor planning on the other hand, offer a structure with X, Y and Z axis view. This creates a more visual 3D floor plan image of the building
2. The 2D are cheaper compared to the 3D floor plans. However, given the quality produced by the 3D floor plan images, every penny is worth it.
3. The 3D floor plans are more flexible compared to the 2D plans. The fact that you can generate 3D floor plan images from the final 2D plans makes adjustments an easy task.
3D floor plan rendering for real estate offer best quality visualizations and experience, our intuitive floor plan design looks in 3D Floor Plans, and introductions for Real Estate Floor Design provides.
Vegacadd is the CAD Drafting Services provider firm who offer 3D Floor Plan rendering, Modeling & visualization services to help your property visualize before the actual built it and it helps to the customer how their property looks.
Contact here for your next 3D Floor plan design project.