Computer Aided Design (CAD) has revolutionized design in the architectural, engineering, construction and manufacturing industries. If an individual has ever tried to create a 3D model manually, it is a complicated and time-consuming process. CAD 3D model software can take the 2D model and turn it into 3D quickly and easily. With the help of CAD Drafting Services, the user can create replicate as many copies as much individual want.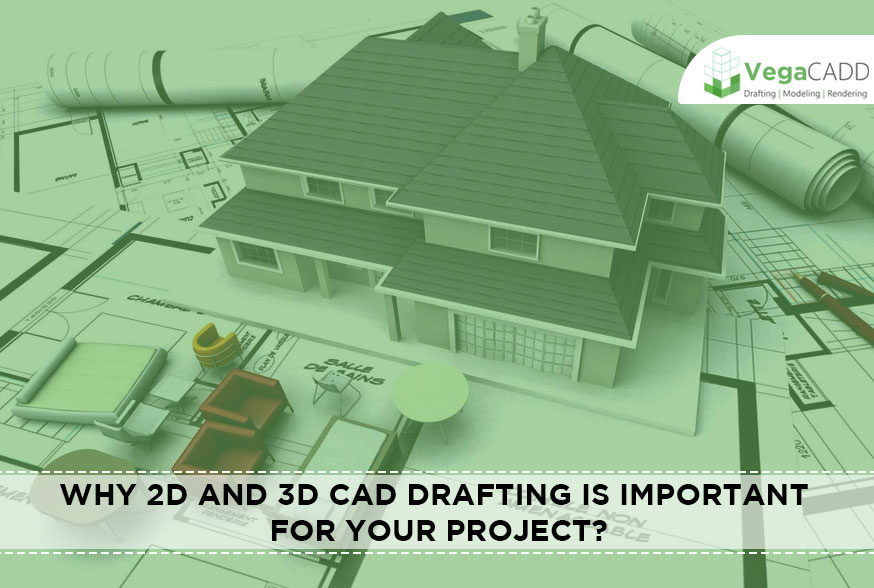 CAD is majorly used for detailed engineering drawings of 2D and 3D Cad Drafting models of physical components. It is also used throughout the engineering process from conceptual design to the layout of products. CAD also helps in strengthening and dynamic analysis of assemblies to definition of manufacturing methods of components. The designed product on the system can be tested, modified and finalized for final production.
CAD allows an individual to use standard house designs, which can save time for architects and therefore will enable them to be ahead of the project and deadlines. CAD enables us to create very realistic designs and images. 2D and 3D Cad Drafting Virtual environment help in pictures of real-life buildings. The computer memories the drawing in every dimension possible so that the user doesn't have to waste time trying to remember what the sketch looked like and which is which drawing. With the help of CAD, an individual can copy the design as much he/she likes.
Benefits An Individual Can Expect By Using CAD Is As Under:
Accuracy– CAD ensures a high degree of accuracy and detail. It helps in the accurate drawings and would not be affected which happen when manual work takes place.
Easy in Use– CAD is far quicker to use and speeds up the design cycle.
Save the Work– The CAD user help in saving the work to an electronic storage device such as the hard drive of the computer or a CD or even a memory stick.
Keeps Costs on Track– It is straightforward for the user to rectify any mistakes they have made or to move a part of the drawing. It helps in erasing any unnecessary elements.
Easily Communicated– The drawing can be transferred by email, saving on postage time and cost.
At VegaCadd we understand your concerns concerning 2D or 3D Architectural CAD Drafting. Our virtual firm hires the best professionals that work with the clients intimately to understand their delivery and needs. We, at vegacadd.com, is a leading CAD Drafting Service Provider Firm and do have a good presence in countries like US, UK, Europe, Canada, Australia, etc. choose the high-quality best CAD firm at the most affordable price.
Looking to have assistance for 2D or 3D CAD Drafting? Vegacadd can assist you with all aspects of CAD Drafting, Construction Documentation, CAD Conversion, and 3D Modeling's requirements.
Do Get in touch with us engineering@rayvat.com or call us at +1-(888)-863-4445 to see how we can collaborate.