Computer-Aided Design (CAD) software can be expensive for a small to medium business, but it's also essential for Architecture, product design and technical illustrations. For businesses who looking for an affordable alternative to popular CAD(Computer-Adied Design) software options, free and open source CAD software might be the ideal solution for growing business.

Top 5 Best free CAD Software for Beginners in 2020

NanoCAD

Sketchup Free

FreeCAD
These software are a mix of 2D and 3D CAD software, and all of them have a forever free to use as well their premium verson also avilable with some tools and features. The list of

best free 3d modeling software

for your next real estate project.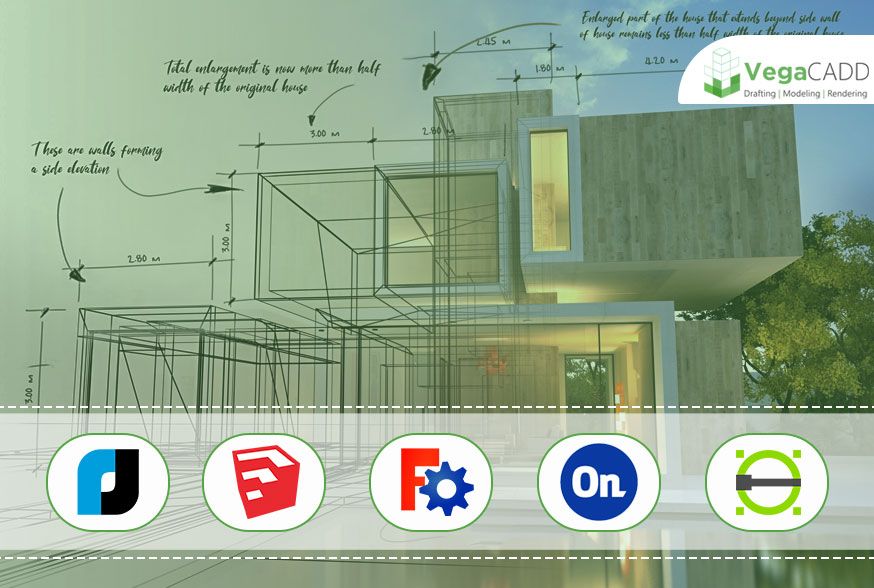 #1 NanoCAD:
NanoCAD is a best and popular softare which is free to use CAD software with both 2D and 3D design functionality NanoCAD has an easy to use interface combined with complex options that allow power users to get the most of the software. Additionally, NanoCAD receives frequent updates and new features, keeping it competitive with other cutting edge CAD software. NanoCAD also offers paid premium packages that businesses can upgrade to as they grow.

Best For Growing Companies
NanoCAD offers essential all CAD features for free, with the option of purchasing a premium package for advanced features and tools that including a robust table editor. NanoCAD may not be appropriate for bing organizations with very limited budgets as it does require a powerful machine for rendering designs.

#2 Sketchup Free:
Sketchup is a CAD Design and Drafting software built to create 3D designs with 2D documentation. Sketchup's free version includes 3D CAD modeling features for individual users, as well as cloud storage and model viewing. Sketchup provides access to a variety of free and premium 3D assets for users to take advantage of. As businesses using Sketchup free grow, they can upgrade to paid versions for features such as offline development.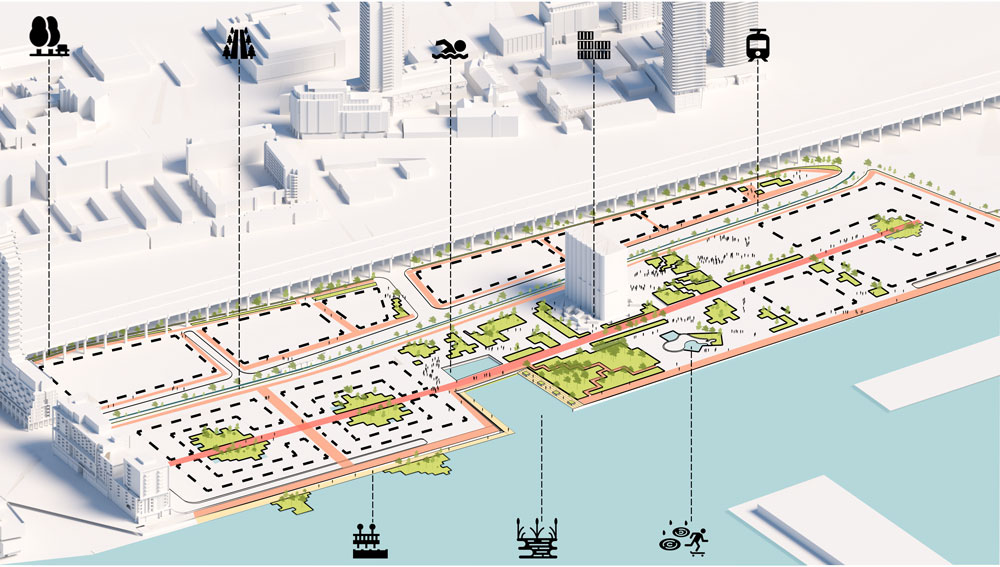 Best For Businesses with New or Inexperience Users
Sketchup Free is one of the easiest and best free CAD Drafting software options for creating simple CAD designs. Users without much experience will be able to work with Sketchup without training, and can easily export and share their creations for the intial project. This makes Sketchup Free a good choice for businesses with inexperienced users that would need more training to use a different tool.
#3 FreeCAD
FreeCADD is an open source CAD Drafting software designed for 3D CAD modeling. FreeCAD supports parametric modeling, so users can modify their designs after building them by changing model parameters. When FreeCAD is an open source tool, there is an active community developing new features and providing support.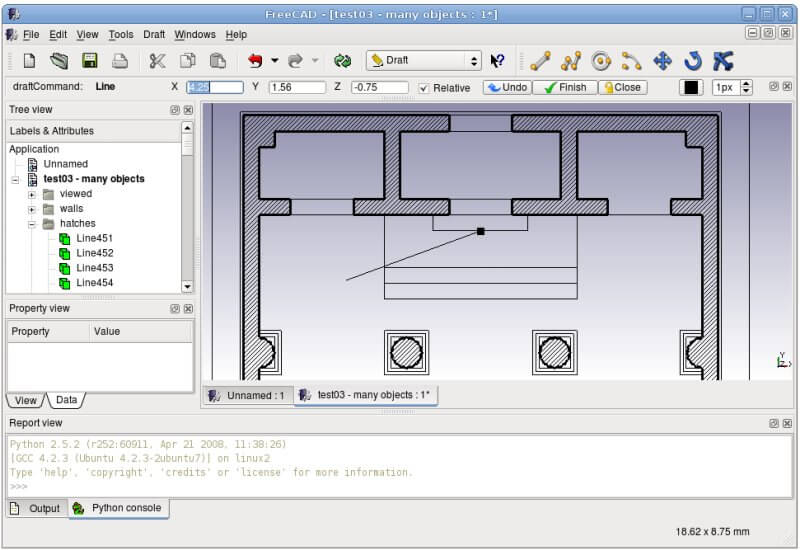 Best For Linux Users
FreeCAD is one of the CAD software options that runs on popular Linux distributions such as Ubuntu and Mint. If your organization's workstations run on Linux, you won't have to do any extra work to get FreeCAD to work, or wait for Linux features to be developed. Linux compatibility makes FreeCAD an ideal choice for businesses that use Linux. When your organization are run on linux then then this is best optiion for you.
#4 Onshape
Onshape is a one of the cloud-based CAD software designed to speed up a business's product design & development process. Onshape includes 2D and 3D CAD design features packaged in with release management, work flow management, and real time collaboration tools. Onshape software also allows users to design both on a computer or via a mobile application. If your businesses need more advanced features, Onshape offers premium segment plans including enhanced support for multiple workflows.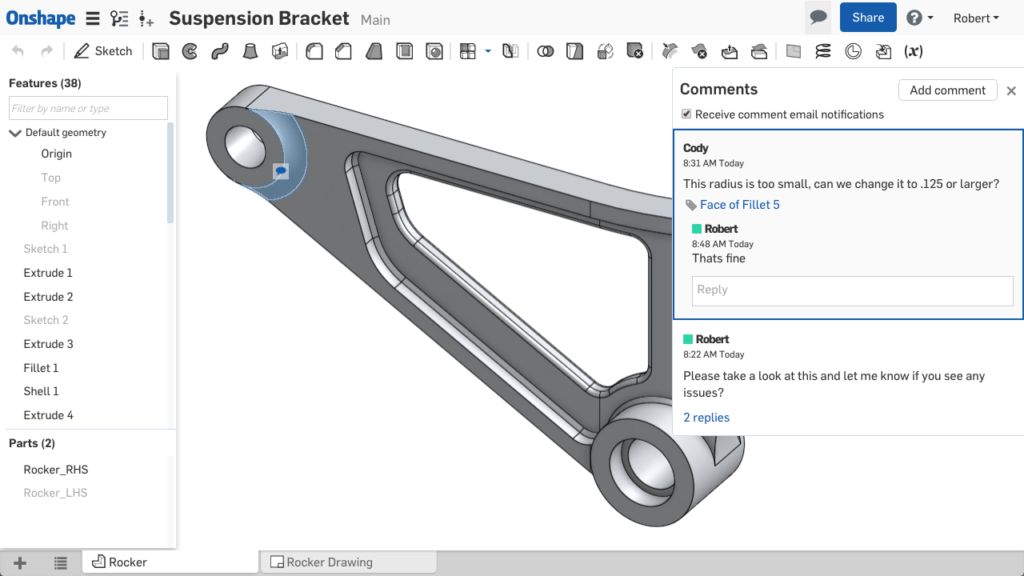 Best For Small Companies or Startups
Onshape can work on almost any device with an internet connection regardless of hardware specifications and has built-in data loss prevention. Many other 3D CAD software options require powerful hardware and separate file versioning systems. Smaller businesses that can't budget for powerhouse hardware might find Onshape is the perfect CAD software. Onshape is the best option for when you dont have powerfull system.
#5 LibreCAD
LibreCAD is an open source CAD Drafting & Modeling software built for 2D design. LibreCAD also offers 3D design features, though they are not as robust as the 2D design features. Since LibreCAD is open source, it is supported and developed by a community of third party developers. This development group keeps LibreCAD up to date, but cannot provide the same level of support businesses might expect from a proprietary CAD Drafting software.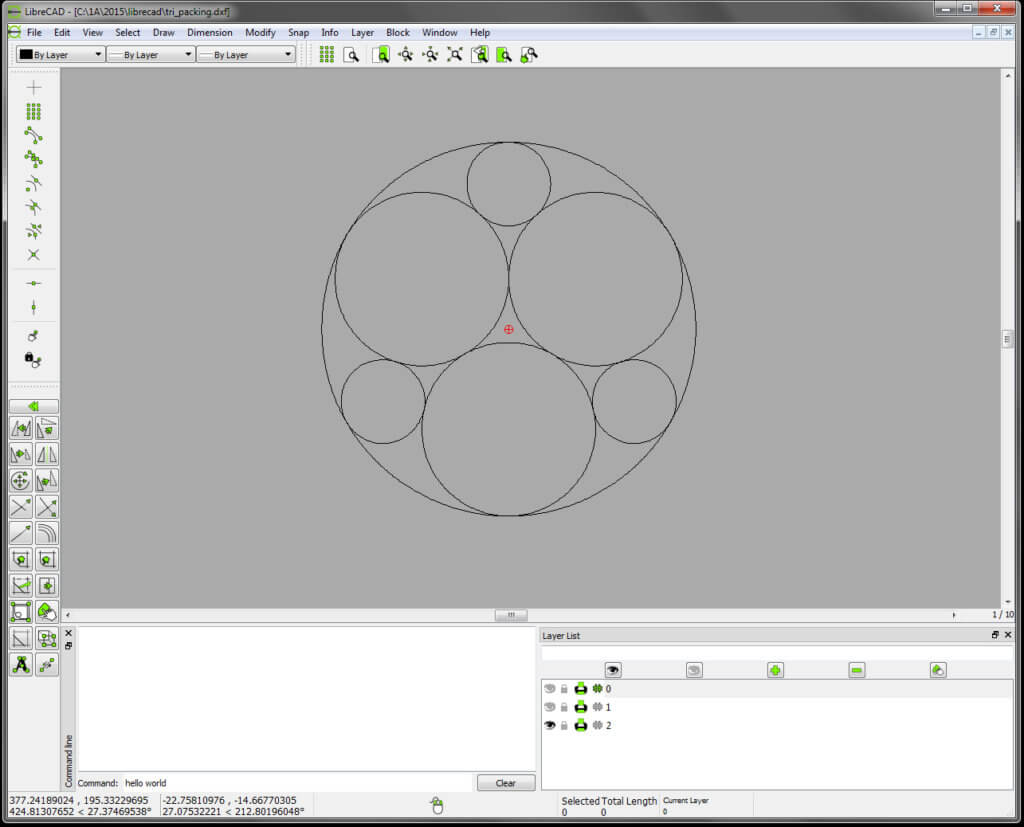 Best For 2D Designs
LibreCAD specializes in 2D designs and is powerful enough to rival paid proprietary 2D design software. Additionally, LibreCAD is very limited when creating 3D designs.
What's Right for Your Business?
Between all of the free and open source CAD Drafting and modeling software, there is a good option for any small business. Businesses focusing on 2D design should consider LibreCAD is the best option, while FreeCAD is ideal for 3D design. NanoCAD is a good choice for businesses that do both 2D and 3D design. For businesses that are looking for simple software that requires minimal training, Onshape and Sketchup Free are good choices.
These all the software is good and best in their segment, but before choosing any software for your next project you need for expert or professional opinion about which is the best software as per your requirement. If you don't take any option and select by yourself, then maybe you make some mistake and it's very costly when you are dealing with the architecture project.
Vegacadd is professional and expert CAD Drafting Services provider firm who can help you in choosing the right CAD software for your next project and if you don't want to do it by yourself then they can do it for you.
If none of these software options are right for your business you may need to consider a premium option.
Contact us here for the best free cad software for beginners in 2020.