The use of 3D renderings has revolutionized the way we perceive our surroundings. These scientifically based images allow architects and designers alike to create a more immersive experience, which will lead people into exploring their ideas for renovating or buying property investments with greater detail than ever before!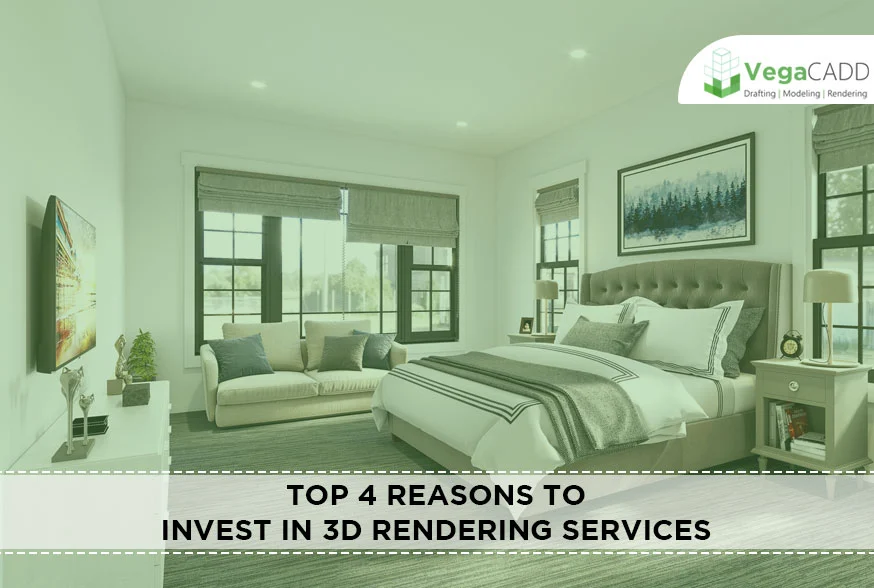 1. Photorealistic Images & Video
Old-school blueprints and 2D floor plans are great for providing some idea about the structure you want to build, but photorealistic images or video walkthroughs will give your clients peace of mind that they're getting exactly what was promised.
Whether you're a homeowner looking to do some remodeling, an apartment complex investor or a commercial property manager; 3D rendering services provide the perfect solution. With comprehensive interior and exterior images of different furniture styles in various color schemes with landscaping options - there's no need to go without this service!
2. Quick & Easy Modifications
3D modeling and rendering is the process of creating digital models, animations, or illustrations. With 3-dimensional images, you can make changes to your project without having started from scratch which saves time as well as money because it's usually low cost!
3. Minimize Errors
3D site renderings are a great way to communicate with clients and architects. They allow you, as the designer or builder of record for this project, an opportunity for clarity from start to finish so no one gets confused about what their specific needs may be during construction phases!

4. Enhance Your Marketing Strategies
3D renderings are a great way to both engage potential clients and stand out in the marketplace. They offer high-quality photorealistic images that will grab their attention, making it easier for you to entice them with what would appeal most - whether it's an unbuilt structure or one being built!

Vegacadd – Invest in 3D Rendering Services
If you're an architect, engineer, or business owner and you need high-quality 3D rendering services, Vegacadd offers the perfect solution. We offer a wide range of 3D Rendering services including 3D Interior, 3D Exterior, and Floor Plans that will meet your needs and exceed your expectations. With our help, you can create stunning 3D images that will impress your clients and help you stand out from the competition.

Contact us here for 3D Rendering Services now!