Master Best 3D modelling software, and you 'll always be in demand in what is a rapidly growing industry. With more and more streaming services sinking more and more money into TV and movie content, demand for 3D artists, animators and VFX artists has never been greater. Add that to the global shutdown of physical filming during the pandemic, and it's obvious that studios will be clamouring for CG content over the next couple of years.
So, whether you are starting from scratch, or want to build on existing skills, it's great time to try out the best 3D modelling software. You might also try downloading some FREE textures or FREE 3D models to test them out on, and check out the best graphics cards to make sure you get the most out of your software. In this post, we bring you the best 3D modelling software, both pay - For and FREE, and help explain which tools are likely to fit your needs.
The Best 3D Modeling Software Choices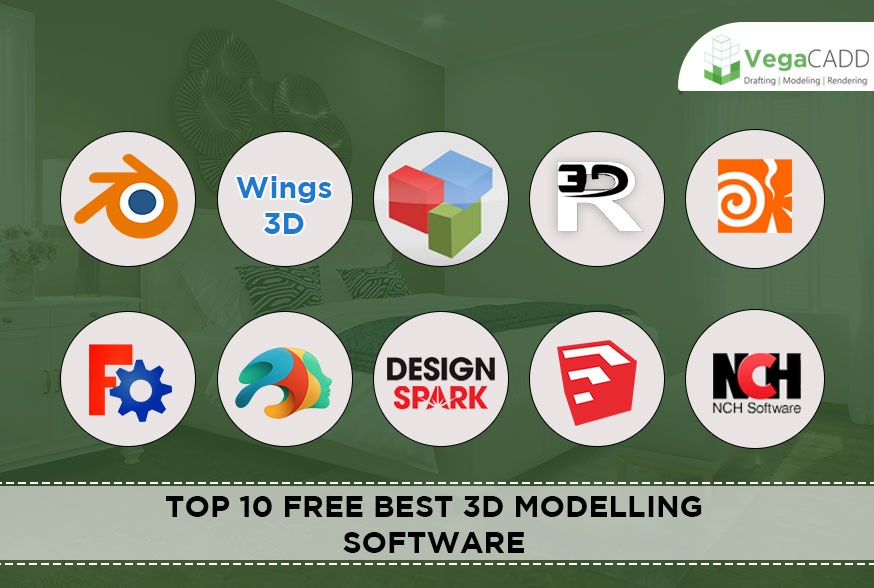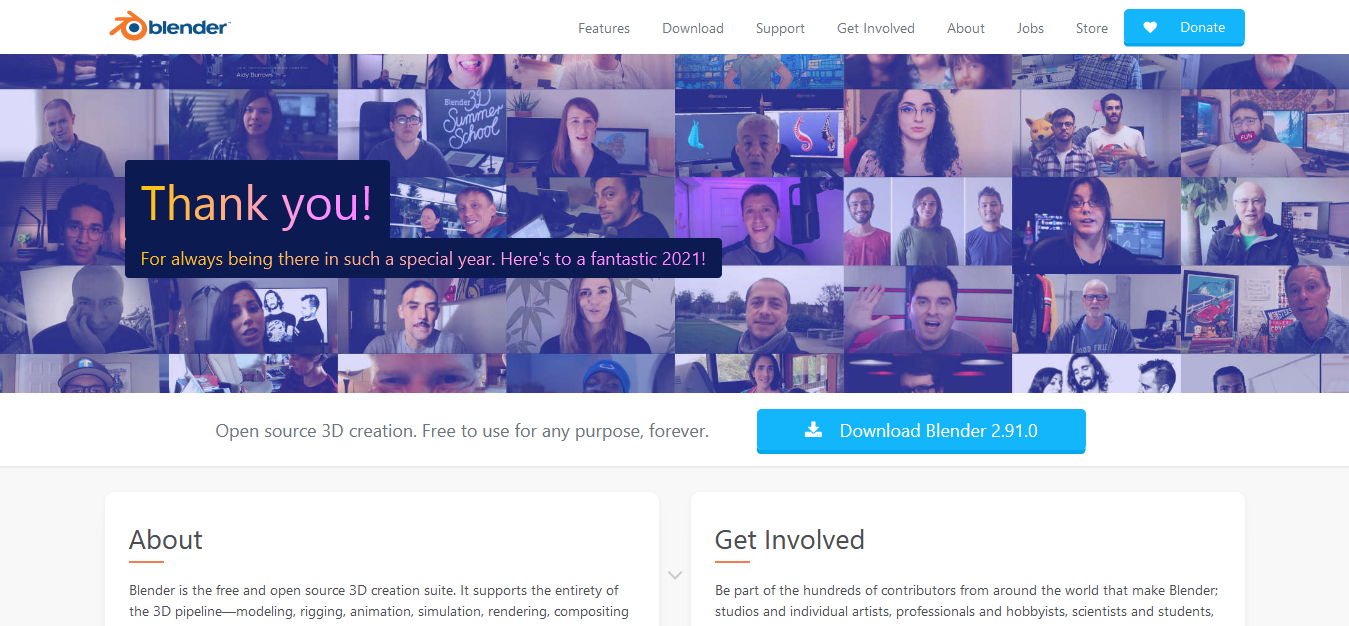 Arguably the most popular among all open-source 3D modeling software, Blender's longevity is credited to its amazing community. There are no hidden charges, and none of the hassle a 'free-mium' gives to their patrons.
Blender supports the 3D pipeline. They can render, do animation, model, do compositing and monitor tracking, simulate, and rig. The latest version of Blender also allows users to do video editing.
Blender has it all. We use it for a number of our projects and the results have never disappointed.
Availability: Windows, OS X, Linux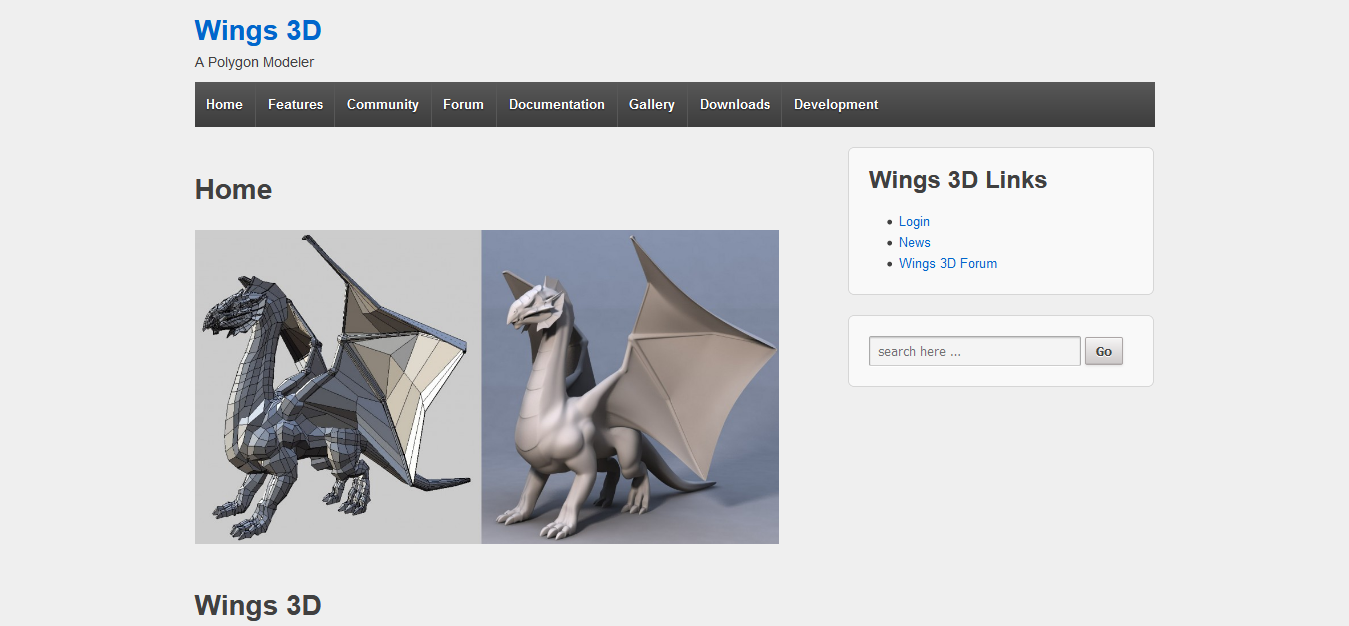 Like Blender, Wings 3D is an open-source 3D modeling software. Founded in 2001 by two Swedish developers, Wings is currently maintained by Dan Gudmundsson, Richard Jones, and their community.
What sets Wings apart from the others is that it has support for visual mirroring for symmetric modeling. It is often used in rendering and sculpting applications. Sadly, Wings does not support animation… for now.
Availability: Windows, OS X, Linux, Unix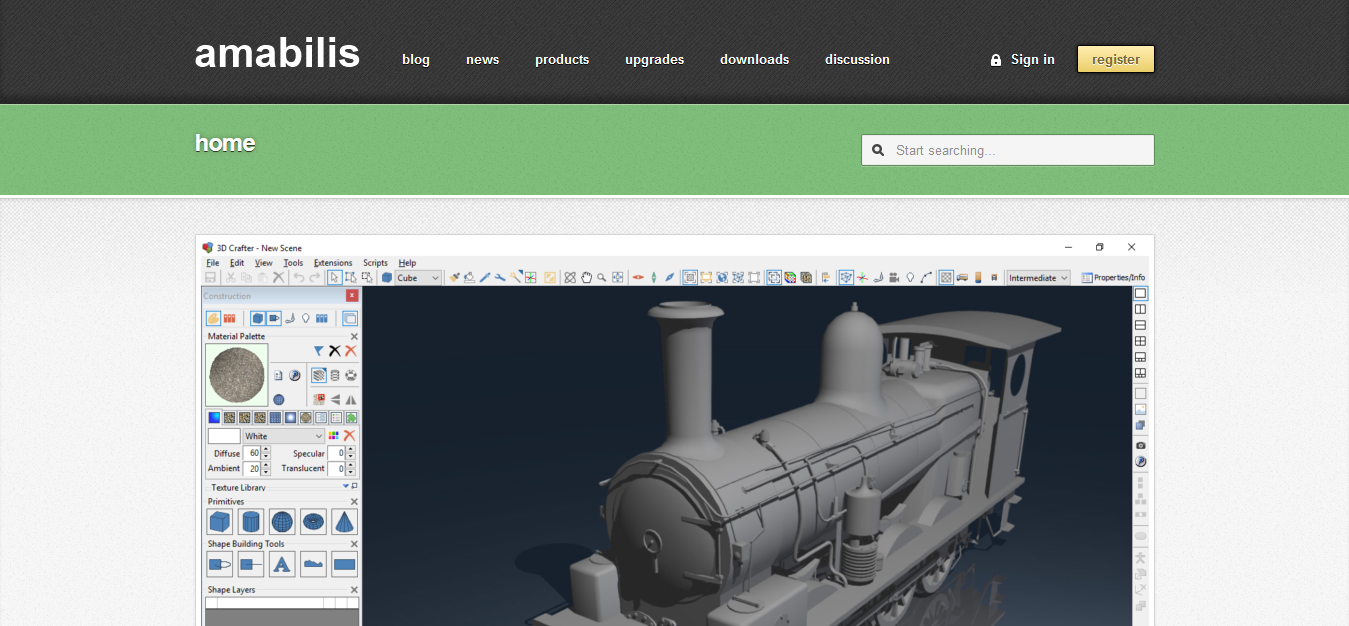 Although not a full open-source 3D modeling software, 3D Crafter is highly recommended to the aspiring 3D animator. Users can model their desired object or design through an interface that allows drag & drop.
The majority of the 3D tools are focused on deforming, sculpting, and painting 3D shapes. Although 3D Crafter does the basics of 3D modeling, you need to pay to get their advanced 3D modeling features.
For those starting out in 3D modeling, 3D Crafter is a worthy option.
Availability: Windows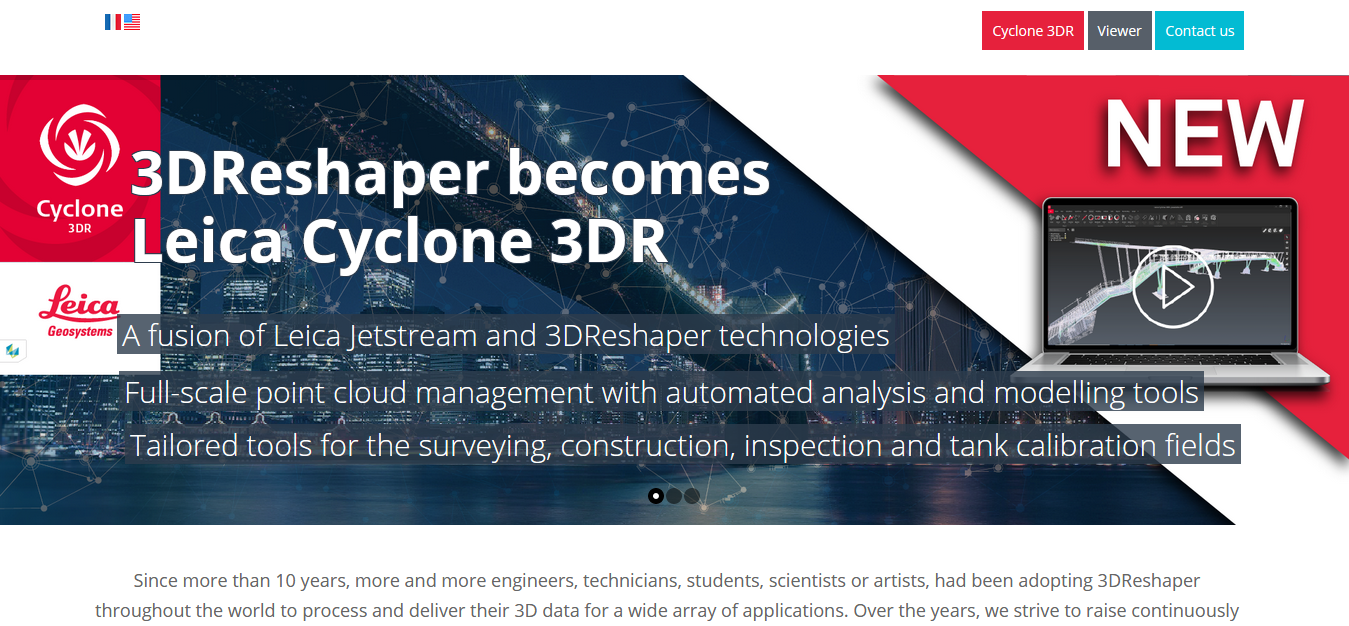 3D Reshaper's strength lies in its topography module. This software is dedicated to easy 3D modeling and has support for various scripts and textures. Applications for the software have been used in many fields including architecture, civil engineering, and ship building.
3D Reshaper requires the user to pay to access certain features in the long run, but the price is quite affordable compared to their competitors.
Availability: Windows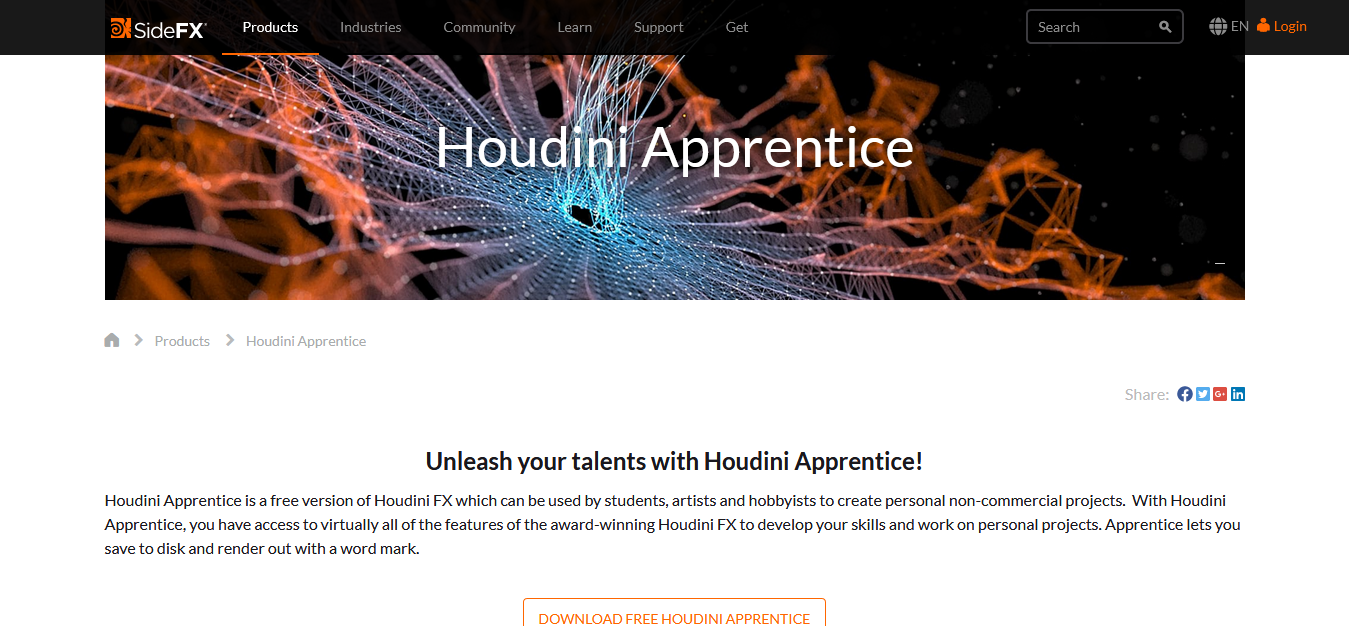 Houdini is often employed in the industry for a variety of reasons. Whether it's to produce CGI for a superhero film or create 3D models, it has become a household name for the digital industry.
Sadly, Houdini is not free. You have to spend around $4,000 to permanently own the software. The heavy price, coupled with Houdini's growing fanbase, paved way for the creation of Houdini Apprentice.
Houdini Apprentice allows users access to almost all of the tools one can get from the regular Houdini. Limitations of the software include the limited rendering file size (files are limited to 1280 x 720), outputs may have watermarks, and third party renderers are not supported. Additionally, outputs produced by Houdini Apprentice are only limited to non-commercial use. If you're planning to use this software to create outputs for a client or for advertising your business, then it's best to forget that idea.
Overall, Houdini Apprentice is best for students and hobbyists who want to get a feel of Houdini without the financial commitment.
Availability: Windows, OS X, Linux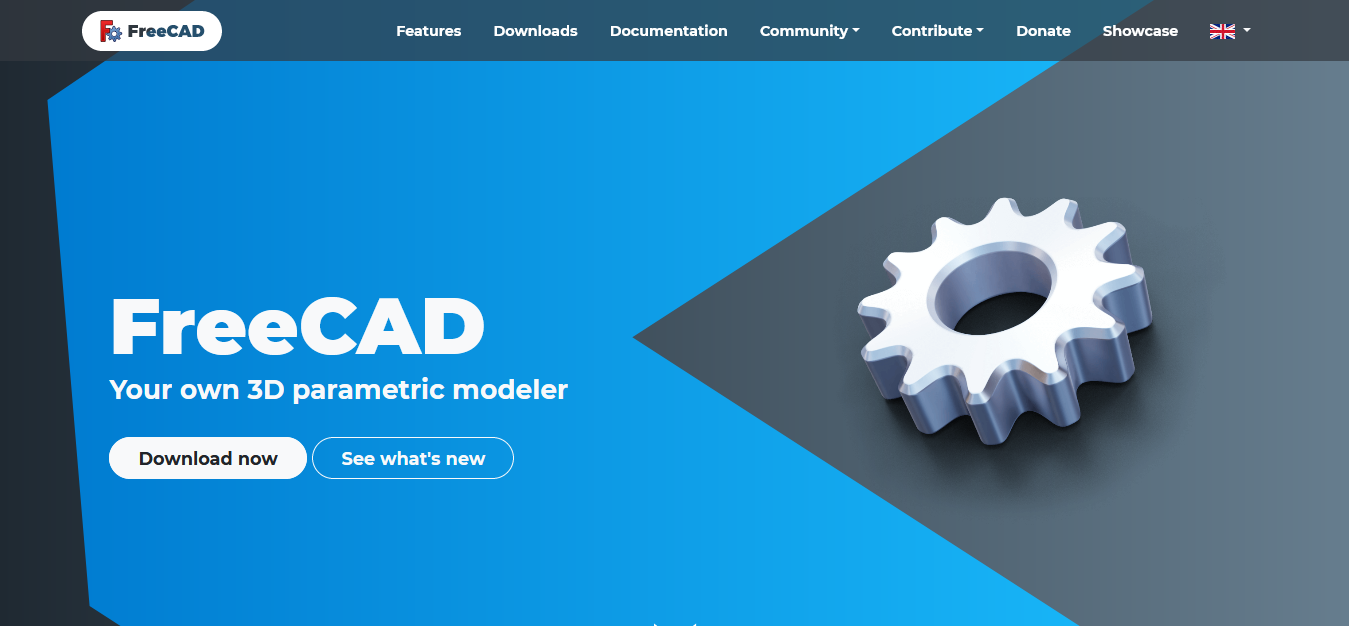 FreeCAD is an open-source 3D modeling software that specializes in designing real-life objects. The software employs parametric modeling. Although its main uses are in mechanical engineering and product design, it can also be applied in architecture. FreeCAD started in 2001 and is currently maintained by its community.
This software is best for anybody requiring 3D modeling in a variety of real-life applications.
Availability: Windows, Linux, OS X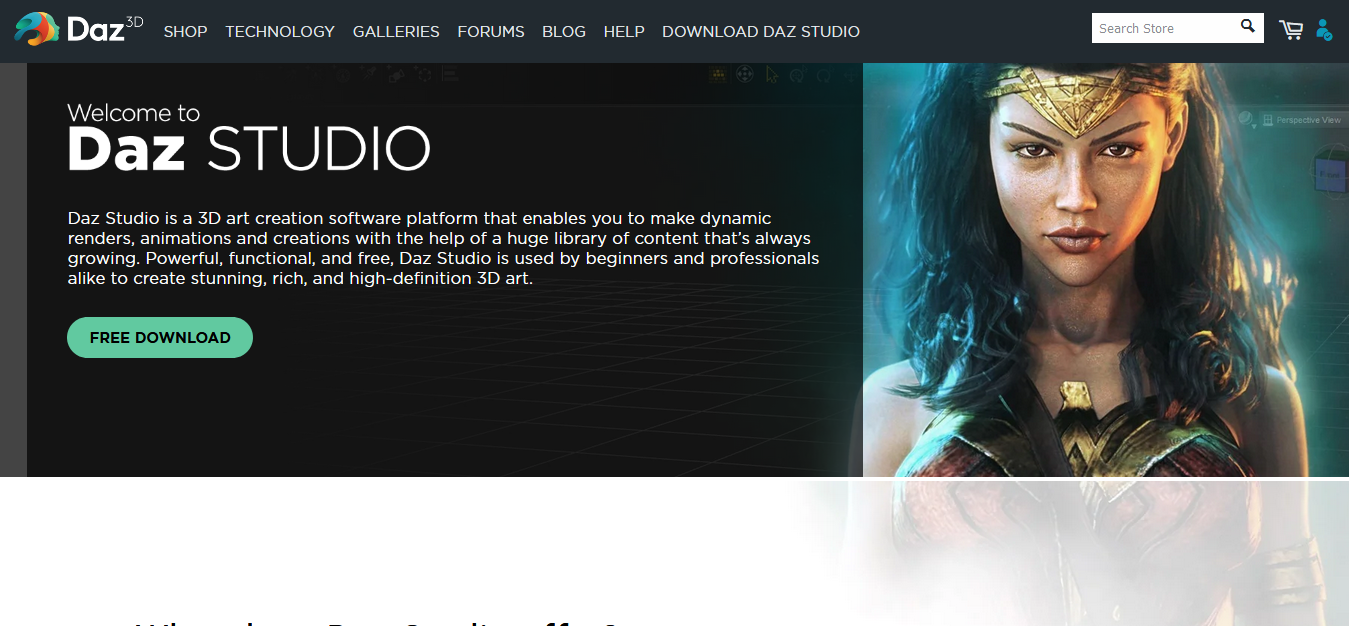 Daz Studio mostly caters to artists that use 3D modeling as their medium. Video games, animation, and character designs are the common outputs that one can create with the software. The software is completely free and has scene building, rigging, morphing, animation, rendering and physically based rendering features. Along with those, Daz Studio employs Genesis 3 technology. This allows users to create characters that are life-like.
Availability: Windows, OS X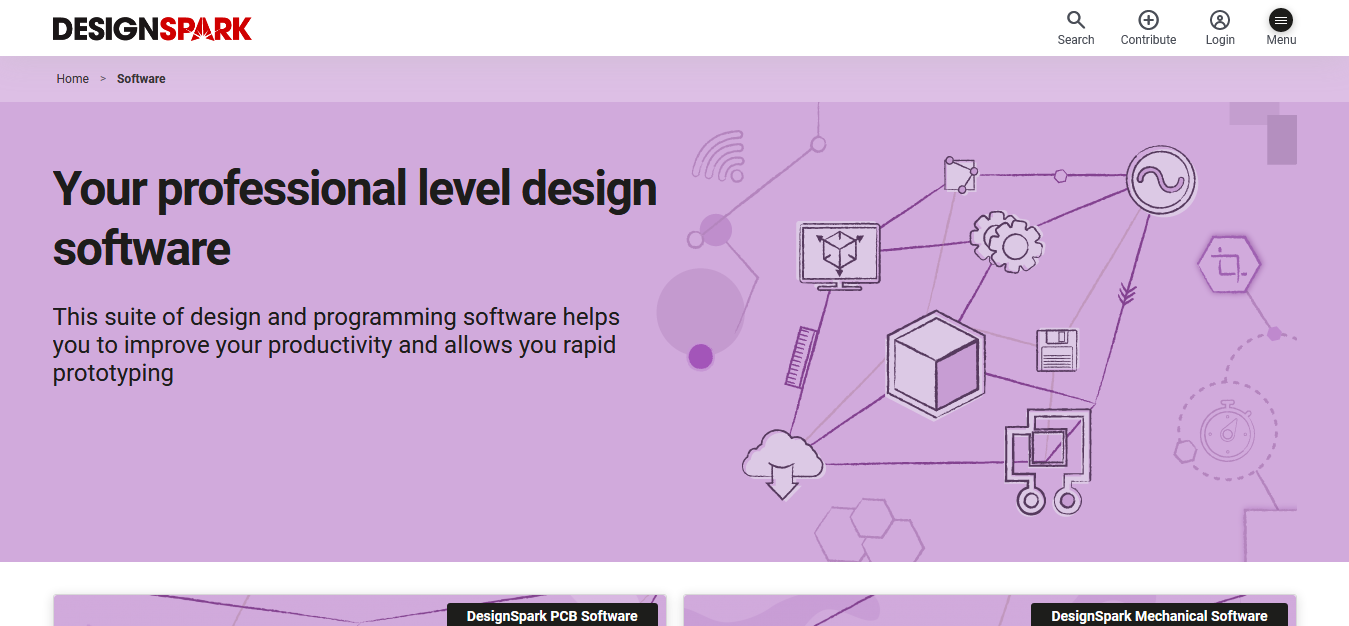 DesignSpark is completely free. Those in mechanical, electrical, and electronics engineering will find it a delight to use it. Their software has a CAD library containing a large number of choices to choose from. Best for those in the industry, models designed in DesignSpark can easily have their cost estimated through their BOM interface.
Availability: Windows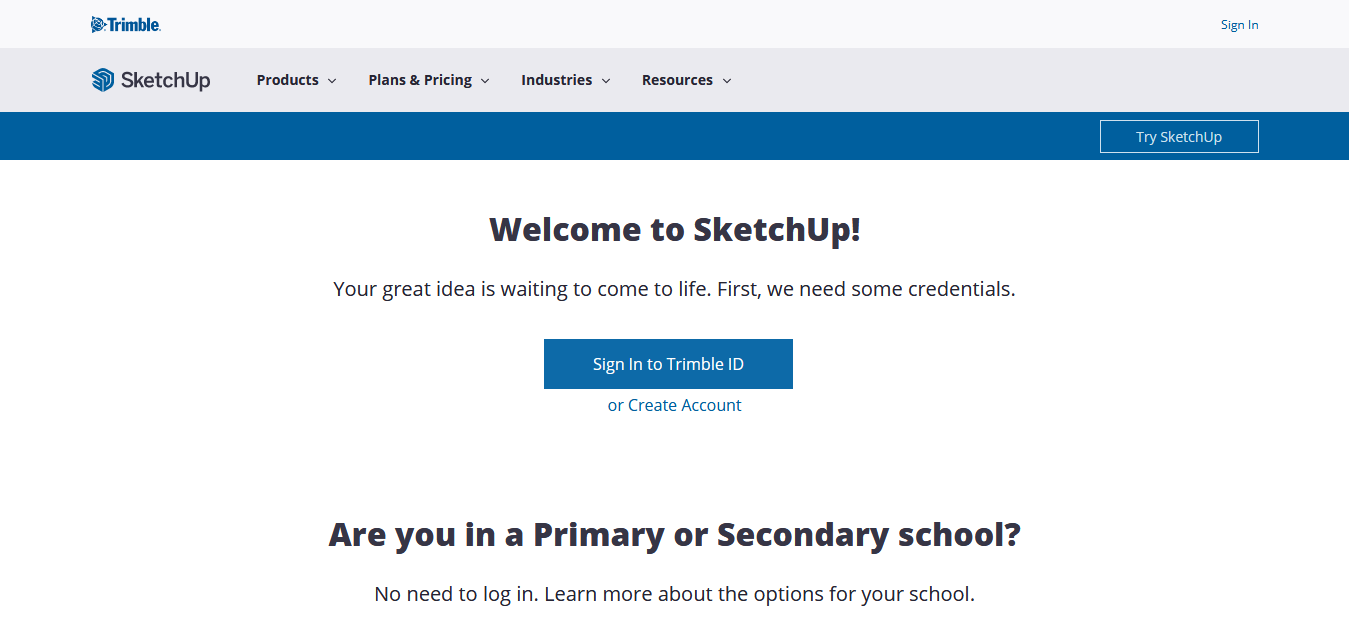 SketchUp is a 3D modeling software that specializes in creating practical and beautiful architecture models. SketchUp's interface is considered quite intuitive to use, and its package is comparable to that of CAD's.
SketchUp is one of the most popular 3D modeling software in the business due to its speedy response time and ease of use.
Availability: Windows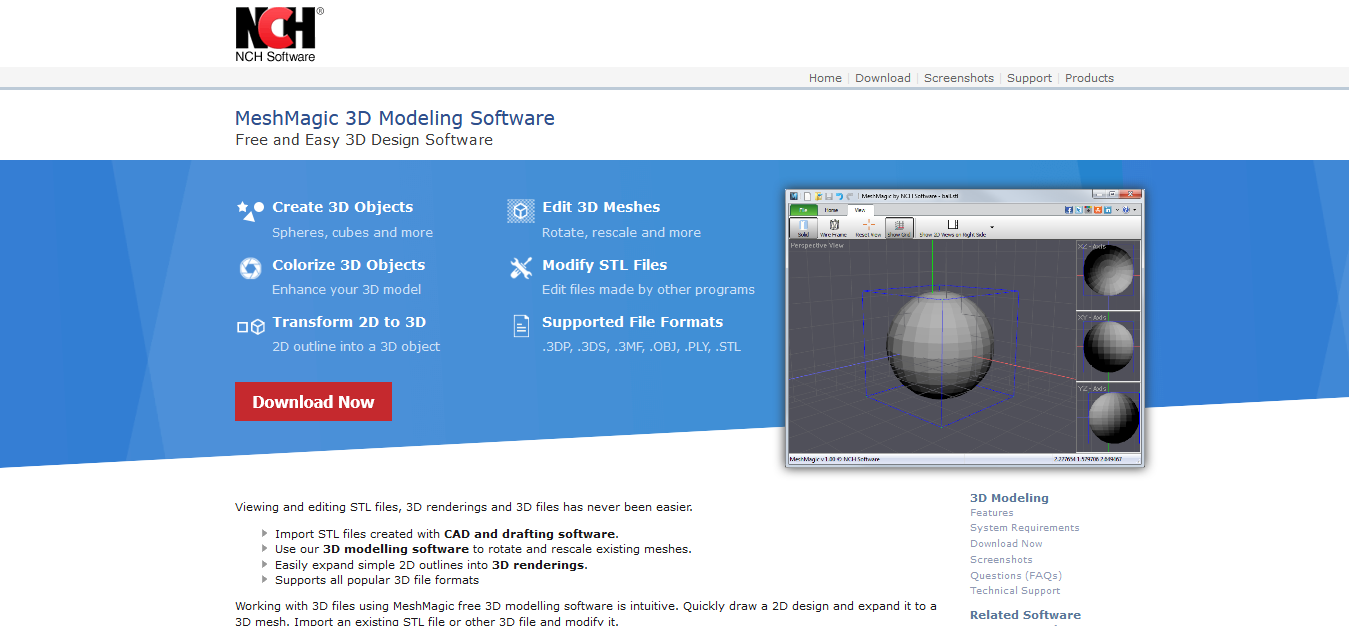 Mesh Magic allows its users to create both 3D and 2D models through its easy and intuitive interface. The software can import STL files created from other 3D modeling software, and also allows 2D drawings to be extended into 3D. Mesh Magic caters to different niches by offering varied extra software for the program.
Availability: Windows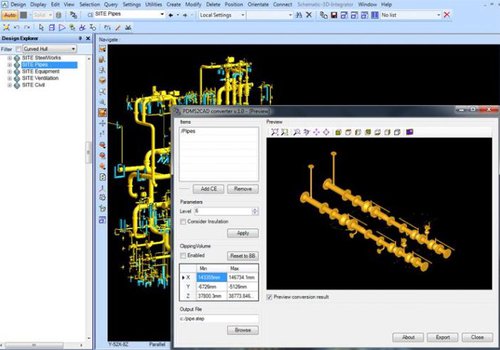 Engineering and manufacturing are the heart of Open Cascade's 3D. Although not strictly a 3D modeling software, Open Cascade is used with developing applications dealing with 3D CAD data. The software is written in C++ language and is often utilized for data visualization and 3D surface and modeling. As a plus, Open Cascade can be used in mobile devices.
Availability: Windows, Linux, OS X, Android, iOS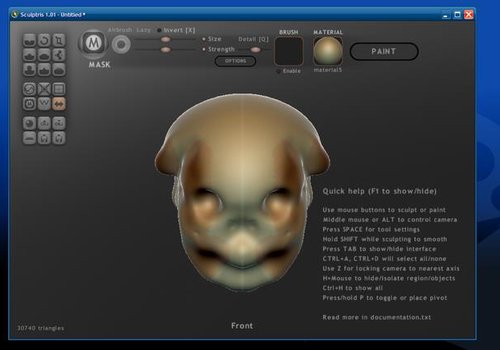 For the budding 3D modeling artist, Sculptris should be something to eye on. The software is focused on 3D sculpting and its interface is best for novice digital artists. Sculptris's software analyzes the proportions of your sculpture and adjusts its geometry to allow for easy sculpting—a feature that makes it popular among this niche. Once you're ready to move to other advanced software, your Sculptris-born work can be opened in Zbrush.
Availability: Windows, OS X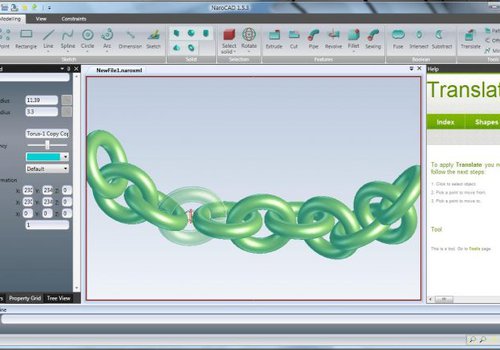 NaroCAD is a 3D modeling software based on Open Cascade. This is perfect for those beginners getting into the 3D modeling. NaroCAD's full-fledged and extensible CAD modeling application make it perfect for outputs related to a various field: product design, engineering, and architecture.
Availability: Windows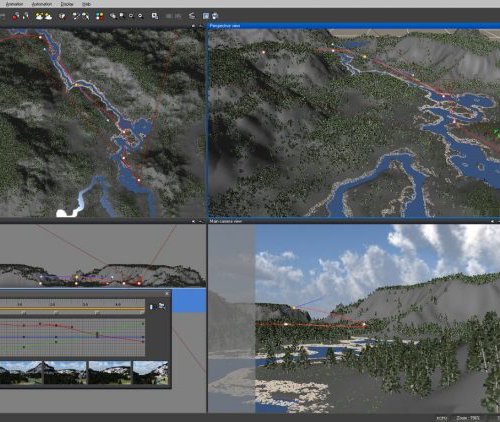 Vue 11 is best for creating digital landscapes. The software allows the user to create video effects, which is useful in digital walkthroughs for projects that are yet to be constructed. This version is free and has features identical to the full version. However, outputs are to be used only for personal projects. Vue 11 is perfect for the aspiring architect or hobbyist.
Availability: Windows and OS X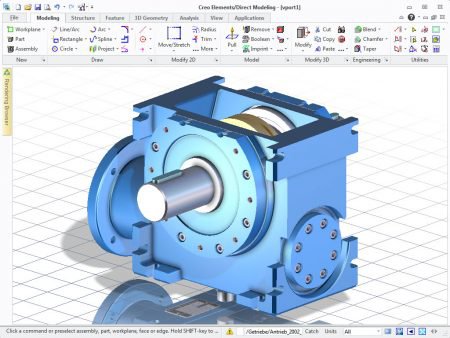 PTC Creo's applications are focused on mechanical engineering and product design. However, it can also be used for architecture. The software employs 3D CAD's direct modeling approach. You have to purchase PTC Creo to get its full features, but there is a free version of the software that's available for non-commercial uses.
Availability: Windows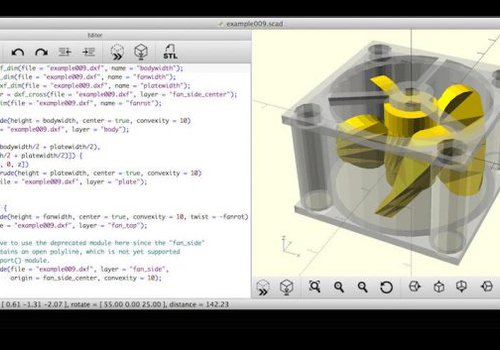 OpenSCAD is one of the more practical 3D modeling software in the market. Unlike software similar to Blender, OpenSCAD focuses on the CAD aspect of modeling. It is not interactive but reads a script file with the object description instead. The model is then built by either constructive solid geometry or extrusion of 2D outlines.
Availability: Windows, Linux, OS X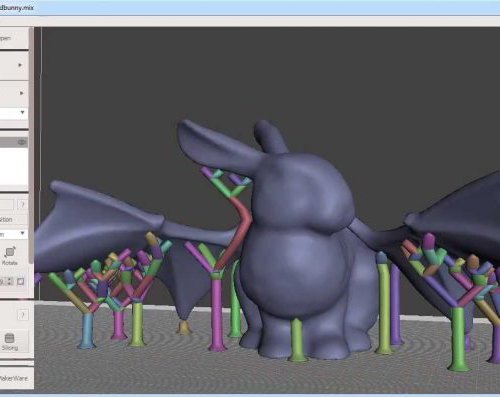 Mesh Mixer optimizes your 3D models for 3D printing. Users can scan existing objects and upload the data to the software, allowing them to create compatible parts. The software also allows users to clean up 3D scans. Mesh Mixer is best for those in the product design industry needing a one-stop shop for their 3D printing needs.
Availability: Windows and OS X
18. LEGO Digital Designer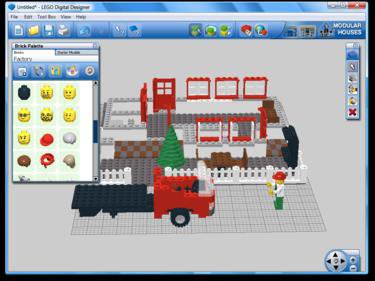 You may remember your classic LEGO set from your childhood. Those small brick pieces were useful in creating whatever you could want them to be.Interestingly, LEGO bricks are more than children's toys. They have been used in restoring walls to their former glory or helping decapitated animals.The bricks can be used to build anything. LEGO has created a 3D modeling software for the budding LEGO designer. You can create your 3D model with an assortment of the various brick LEGO has to offer. Another nifty feature: the designs can be exported. These allow your 3D plans to be opened and edited in any other 3D software you'd like.
Availability: Windows and OS X
TinkerCAD's user interface has dummy-proofed the whole 3D modeling business. The software allows beginners to create their desired objects with the use of 3D shapes. The shapes can be adjusted in size and placement by simply dragging the shape, or inputting the desired dimension. Users can even use the software to 3D print their designs! The best part? TinkerCAD is absolutely free.
Availability: Windows, OS X, Google Chrome OS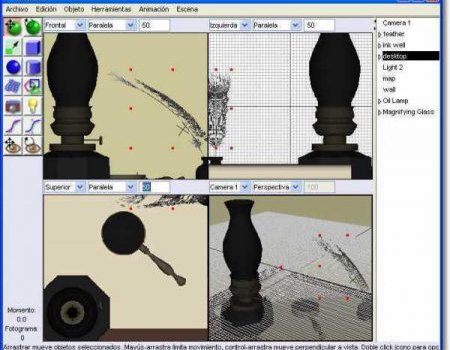 Art of Illusion is an open-source 3D modeling software. It specializes in 3D modeling and rendering. The software features are similar to that of their commercial counterparts. Features include but are not limited to skeleton based animation, subdivision surface modeling, and a graphical language for designing procedural textures and materials.
There you have it: twenty free 3D modeling software that can help turn your vision into a tangible product. Here at Real Space 3D, we don't just use 3D modeling software to create great outputs. We also use a couple of other applications to help make the most out of our designs.
Availability: OS X, Windows, Linux, Unix
Conclusion:

3d Modeling software are all created with the same focus, and because of the full range of uses for 3D Modeling across different disciplines, it is natural that some are more specialized in specific areas, such as Blender for games and AutoCAD for construction. Most of this software is neither cheap nor easy to learn, and dedicated effort is necessary for mastering Modeling! A little consideration of what you plan to use software for, as well as the hardware and operating system you are running, allows you to make the best decision on which software to start applying for your 3D Modeling projects. Your best 3D Modeling software will depend on what you want to use it for, how much you are willing to spend and how much time you are eager to dedicate to the effort of learning 3D Modeling. We have introduced to you four of the best 3D Modeling software choices available. One of these is the right starting point for you!
Thankfully, a good 3D render doesn't require pricey software.
Here at Vegacadd offer a wide variety of custom 3D Modeling Services for different purposes and fields. We can offer Outsource 3D Modeling services for your 3D Furniture Modeling, 3D Product Modeling & 3D Product Animation make your development process more proficient and efficient. We can assist you as 3D Modeling Company for Product Conceptual, Design, Modeling and Visualization, Animation to shorten the lead time for Idealization, Conceptualization, and Execution.
Contact us here for Best 3D Modeling Services, including 3D Product Modeling, 3D Furniture Modeling, Product Animation Services as 3d modeling company.