Renovating a house or apartment can be a long and stressful process in which you will have to think through all the details and modifications. The best way to make your idea a reality is to try to visualize exactly how you want the spaces to be arranged. There are many ways to do this, but the most recommended are 3D rendering and 3D floor plans.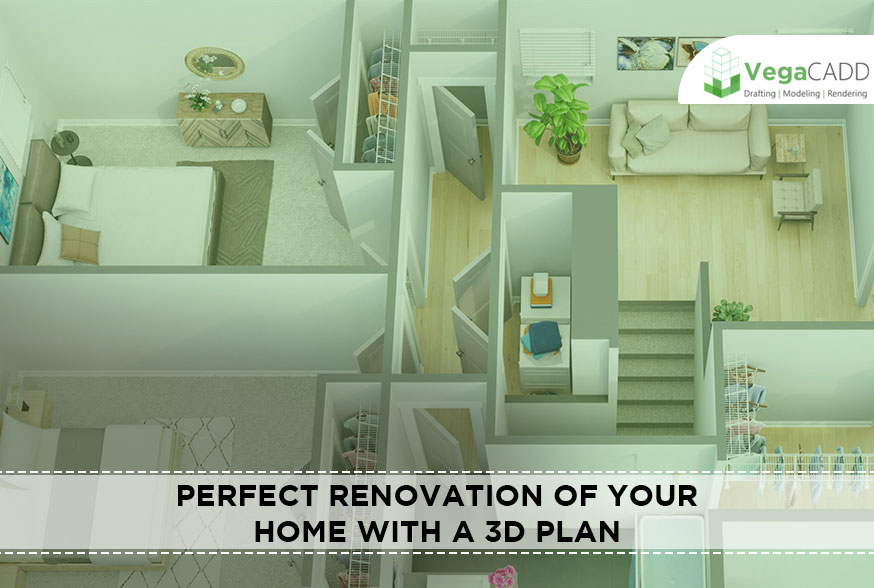 3D floor plans will allow you to fully visualize all aspects of your project and see how the spaces will connect, you will get a whole perspective allowing you to visualize your future home. But how can 3D rendering help you? Well let's take a look.

Colors and textures
With the application of textures the level of detail that can be obtained by a computer program: The tiles, the wood, the paint seem to become real. 3D rendering services will give you a much better idea of ​​colors and other materials to choose before construction.
Furnishings
When renovating your apartment, it's not just the walls and decor that count, the furniture you select is just as important to the interior aesthetics of your home. But it can be difficult to choose exactly what you want without having the visual of the room, a 3D floor plan will avoid you these pitfalls by digitally modeling the different pieces of furniture in the layout of the room, allowing you to be sure. of your future purchase.
The spaces
Depending on the design you have chosen, the layout of your home can play an important role in the overall appearance of your new interior, are the doors and partitions properly placed? Does it meet your expectations?
Fortunately, by using 3D rendering services, anything that is misplaced can easily be changed so you can see what works best for you and make the right decisions before renovating.
Contact us here for Perfect renovation of your home.