The design of your floor plan can affect how much space is available to you, how easily accessible everything is in the home, and even whether or not it's possible for you to renovate at all. The design process starts with a blueprint, but that doesn't mean you have to be an architect. In this article, we will cover what goes into designing a floor plan and some tips on using Vegacadd so that you can create your own floor plan and see what works best for your lifestyle.
Make your own floor plan with vegacadd

Vegacadd is a company that specializes in designing and drafting architectural plans for residential homes. They're also experts in 3D modeling; giving you the ability to visualize your design before it is built. Using the floor plan maker, you can create your own custom floor plan with ease. With our expertise, we can help you create your own floor plan to save both time and money on construction. We will work with you every step of the way to ensure that it is done right the first time.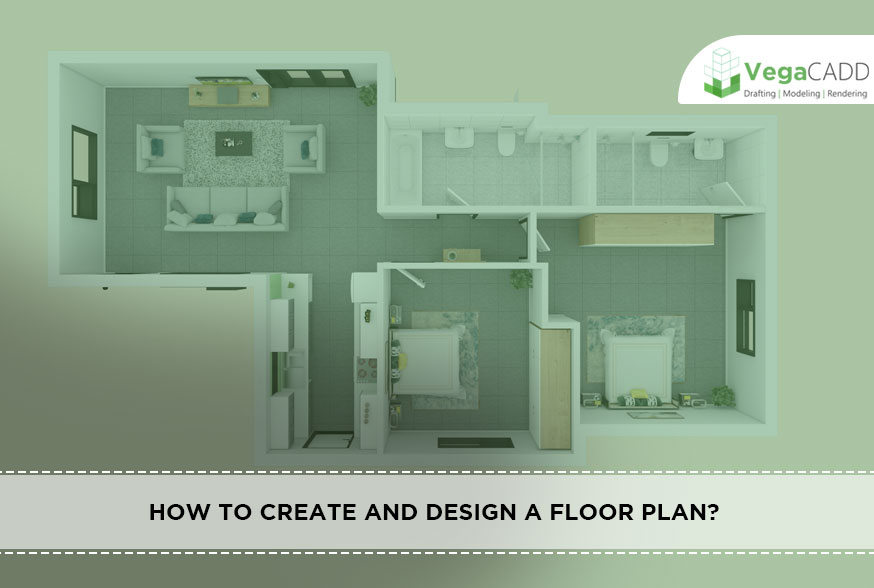 Furnish your home in 3D Floor Plan Design
It's even more difficult when it comes to furnishing and decorating your home. 3D Floor Plan Design allows you to visualize furniture in any space with ease. In addition, they offer so many choices from different styles, including contemporary and country. With this service, your friends and family can see what decor will look best in each room without ever having to step foot inside of the actual house.

How to furnish your floor plan in 3D Floor Plan ?
The latest trend in designing your floor plan is to create a three dimensional model. This allows you to see how your floor plan will look and enables you to make changes before construction begins. 3D Floor Plan is free and easy to use. It lets you design and furnish your space from the comfort of home. With just a few clicks you can choose items for each room of your new house, including kitchens, bathrooms, bedrooms, living rooms, and offices. There's no need for expensive architects or designers when it comes to building an idea of what the finished product will look like.
Ready to get started? Simply visit www.vegacadd.com for an instant quote on 3D Floor Plan Rendering services or call +1 (888) 863-4445 for assistance today!