Architects have a lot on their plate but don't forget about the local marketing aspect of their business. Every decision they make impacts the communities in which they live and work. That's why it's important to take a closer look at your community outreach efforts, and then turn those insights into actions that support your goals.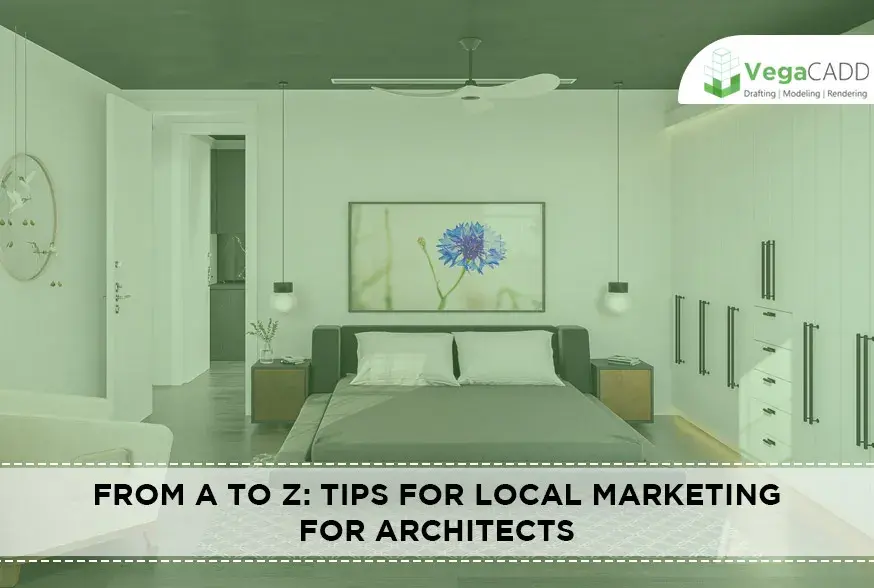 What is a Local Marketing Plan?
A local marketing plan (LMP) is a blueprint for how an architect should develop and execute a marketing strategy for their practice.
An LMP should include the following:
1. The goals of the practice- what does the client want?
2. A timeline for achieving these goals- how long do you need to achieve these results?
3. How will you measure success?
4. What resources will you use to reach your target market?
5. Who will be responsible for executing the marketing plan- you or another professional who has experience with local marketing?
6. What are some common mistakes made in local marketing plans and how can you avoid them?
How to market your architecture services?
When you market your architecture services, it's important to choose the right template. To find the right template, start by doing some online research and consulting with an architect or design professional. Once you have an idea of what you want your website or marketing materials to look like, you will want to create a style that is specific to your practice.

For example, if you are a small architectural firm, consider using a simple white-and-gray design. If you are planning to be more visible in the community, try using bright colors or colorful graphics.

Use The right Advertising Technique
To market your architecture services correctly, use the right advertising technique. One way to do this is by using print media such as newspapers and magazines, or on websites and social media platforms. You can also target specific demographics through targeted ads and marketing campaigns.
Use the Right Social Media Platforms
Using social media platforms such as Facebook, Twitter, LinkedIn, and Instagram can be extremely powerful tools for marketing your architecture practice. By using these platforms, you can build relationships with potential clients and promote your services in a way that is most effective for reaching them. Additionally, using these sites can help get the word out about upcoming events or deals that could impact your practice's business model.
Conclusion
Marketing your architecture 3D Rendering services can be a great way to reach a larger audience and boost sales. However, it's important to take some time to prepare your listing and promotional strategy before you get started. By optimizing your Property listing for SEO, creating attractive photos, and pricing your products competitively, you can give yourself the best chance for success. Promoting your services through social media, influencers, and other marketing channels can also help you reach more potential customers. By monitoring your sales and making necessary adjustments, you can ensure that your business is successful in the long run.
Contact us here for Real Estate 3D Rendering Services!