outsourcing 3d renderings is a great way to save time, money and effort. you can get the work done faster by hiring an outside company with the right equipment and experience than you could do it yourself. not only will your project be completed faster, but you'll also have more time to spend on other tasks that need attention.

The benefits of outsourcing 3d renderings services are numerous. The most obvious benefit is that it saves the company money, because they don't have to hire another employee or use their own time to produce these images for clients. It also allows them to focus more on their core business instead of having to worry about generating new revenue streams.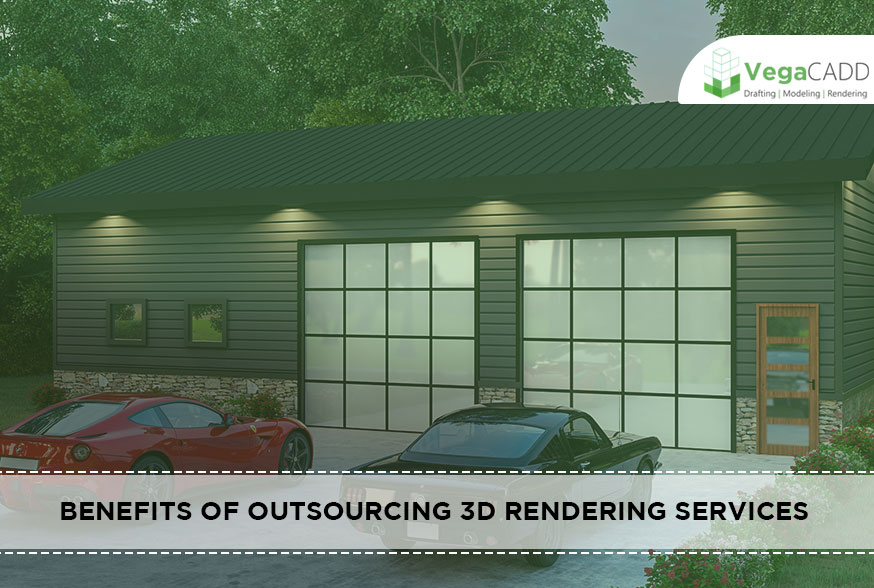 High-quality, photorealistic renderings
The Vegacadd renders are becoming increasingly more realistic each day. The company is committed to creating renderings that are not only aesthetically pleasing but also technically accurate and optimized for the viewer. All of our models have a high polygon count, which means they will be able to withstand any lighting condition without loss of detail.
Competitive advantage
Ever wondered how 3D rendering companies differ from each other? Why not ask our experts! As a leading company in the industry, Vegacadd offers competitive advantages that set us apart. We are confident that you will be pleased with our work.
Access to the latest technology
The world is changing rapidly. As we continue to progress in technology, the demand for better and more efficient ways of doing things has never been greater. This trend can be seen in every sector of our society including construction.
Downtime expense and stress avoided
In the current state of world affairs, downtime is a luxury that most people can't afford. The average person spends an estimated 90 hours per year just waiting for something to happen: in traffic, on hold with customer service, or just generally getting nothing done.
The time spent not working costs companies money and leads to employee stress levels rising as they feel like they are wasting their time. As a result many businesses have started using remote work practices where employees work from home offices and coworking spaces rather than commuting everyday into the office only to wait around for things to happen.
Vegacadd is a 3D rendering company that specializes in architectural visualization. They have been providing their services for over 10 years and are proud to be the go-to resource for architects, engineers, and other design professionals who need realistic renderings of their projects.
Contact us here for 3D Rendering services for your next real estate project.