Everyone wants to make their home a comfortable, inviting space. But how do you know what furniture would work best in your space? 3D Furniture Rendering offers the perfect solution for this problem. 3D Furniture Rendering services take into account every possible dimension of your room and will provide you with a virtual rendering that includes everything from light fixtures to window treatments. This allows you to see exactly what your new furniture will look like in the finished product before buying it!
3D Furniture Rendering is unique because they offer clients 5 reasons why they are different than other companies: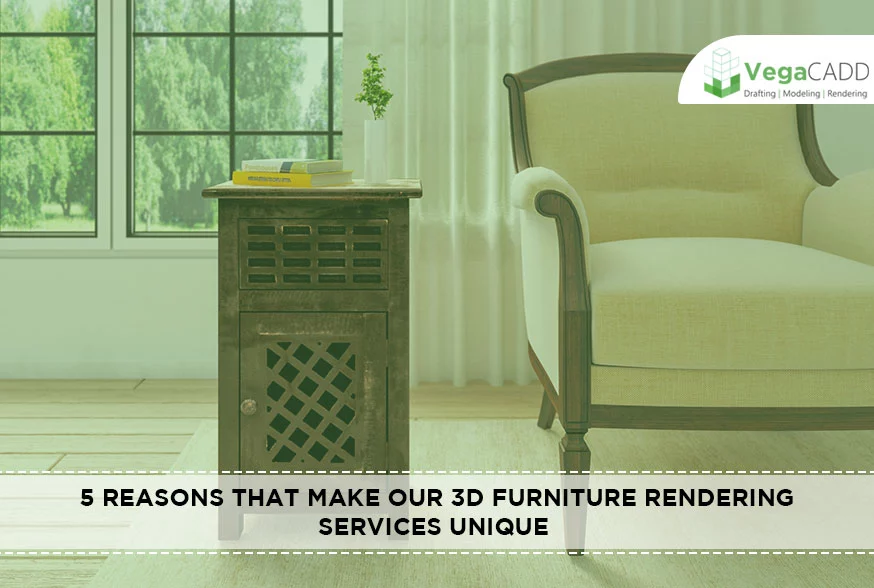 #1. Collecting References
Collecting references from your surroundings can be a great way to use them in your work. For example, when you are modeling a library at home, take pictures of every room in the house so that they will show up in the model. This is also useful when designing furniture pieces because then you'll know where everything should go.
#2: Setting the Stage
If you are looking for a way to get your 3D furniture rendering done, look no further. A 3D rendering is the first step in finding out what your product will look like and give potential customers an idea of how it can be used before they purchase it.

#3: Bringing the 3D Furniture Home
We've all had a moment of excitement when we see the perfect piece of furniture in a store window. But then, when it's time to bring that beautiful piece into your home, you find out it doesn't quite fit through the door or up the stairs. With 3D rendering technology, you can now get an accurate view and measurement of any room before shopping for new pieces - so you won't have this problem again!
#4: Lights!
Lights! You need them to see, but they're not always necessary. When it comes to 3D furniture modeling, you might be surprised that there are a number of ways to produce quality images without the use of light sources. In this blog we'll explore how some artists incorporate and work with light in their work, as well as what techniques can be used when lighting is out of the equation.
#5: Texture and Textile
The 3D rendering services we use integrates seamlessly with the textile industry. It allows us to see your design in a whole new way, and it is able to render an accurate representation of fabric textures on furniture.
We can help you create realistic renders that show how your designs will look when made with different materials. This saves time and money by not having to make physical prototypes just to get a general idea of what the finished product would look like.
We offer full service 3D design services for all industries, so contact us today if you want more information about our services!