Do you want to get into 3D animation? If so, then this blog post is for you! Animation has been a staple of the entertainment industry since the 1920s and continues to be a popular medium. With 3D animation becoming more and more common in Hollywood, it's never been easier to get involved with this creative industry. This walks through how one can go about breaking into the world of 3D animation from choosing an institution that offers courses on these subjects all the way up to landing your first job as a professional animator.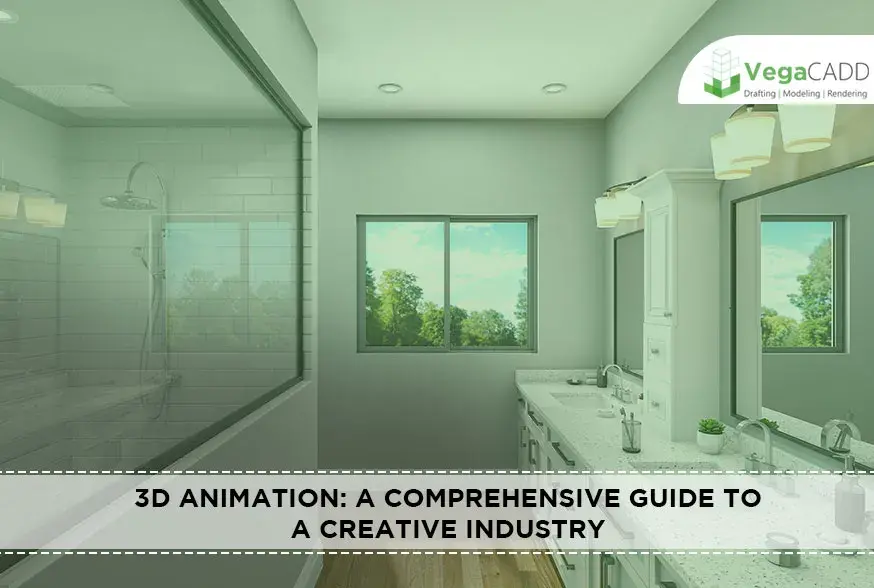 What is 3D animation and how does it work?
3D animation is a type of art that uses three-dimensional models and textures to create the illusion of movement. It's used in movies, television shows, video games, and commercials. 3D animators use software like Autodesk Maya or Adobe After Effects to animate their creations. They can also use handheld devices such as an iPad or Xbox Kinect to capture motion data from people and make it move on-screen in real-time.
3D animation has been around for many years but thanks to computers it has become more advanced than ever before.
The history of 3D animation
3D animation is a form of art that has been around for decades. From the invention of 3D animation in 1915 to today, it has gone through many changes and phases. Even though there are newer forms of entertainment coming out every day, 3D animations have never lost their appeal.
The history of 3D animation will show you how this form of art started and where it's going in the future. What are some things you can expect from your favorite animated movies? Read more to find out!
How to break into the industry?
To break into the 3d animation industry, you need to have a strong portfolio of skills and experience. You should be able to animate in Maya or 3ds Max with a good understanding of rigging and kinematics. In addition, you'll need to know how to use Photoshop & After Effects for compositing work.

How to create a portfolio for your reel?
Creating a portfolio can be daunting for many people, but it's much easier than you might think. There are plenty of free and paid options online that will allow you to build your portfolio with ease. The most important thing when creating a portfolio is to make sure the projects you select showcases your skills in an attractive way. It's also crucial to remember that viewers only have about 3 seconds to decide whether they want to click through or not. So make sure the title and thumbnail image say something about what the project is and show off your best work. With these tips in mind, feel confident in building a professional-looking portfolio that will help get you noticed by recruiters today.
What are the differences between 2D and 3D animations, with examples from popular movies?
There are many differences between 2D and 3D animations, but the main difference is how they are created. 2D animation is traditionally done on paper, while 3D animation is created using computers. There are other nuances as well, such as the amount of detail involved in each type of animation and how much control you have over it once it's made.
For example, a 3D animator might be able to make their character jump up and down by simply telling them to do so with code whereas a 2D animator would need to draw every frame that shows the character jumping before moving onto another motion like walking or talking.
Tips on working in the industry, including dealing with clients
There are a lot of people who want to work in the animation industry, but there are not many positions available. This means that it is important for those looking to break into this field to know what they're doing and how to stand out from the crowd.

Contact Vegacadd for 3D Animation Today!
At Vegacadd, we create high-quality 3D rendering services for real estate developers and marketers. Our team uses the latest technologies to produce photo-realistic visuals that help market properties in an effective way. Turn your campaign into a success with our cutting edge solutions today!

Contact us here for 3D Animation Services for Architecture.